Everyone knows that Kolkata is one of the most important commercial & vibrant center's of India, a historically significant place and a destination with an extremely rich culture. If you are coming to Kolkata for business, then you must head out to visit the city's attractions as a little sightseeing on a work trip hasn't hurt anyone. Now, if you are a regular traveler, you would most probably visit its colonial monuments, temples, and museums or indulge in retail therapy. Read ahead for the most famous ones.
1.National Library – Ghost with an OCD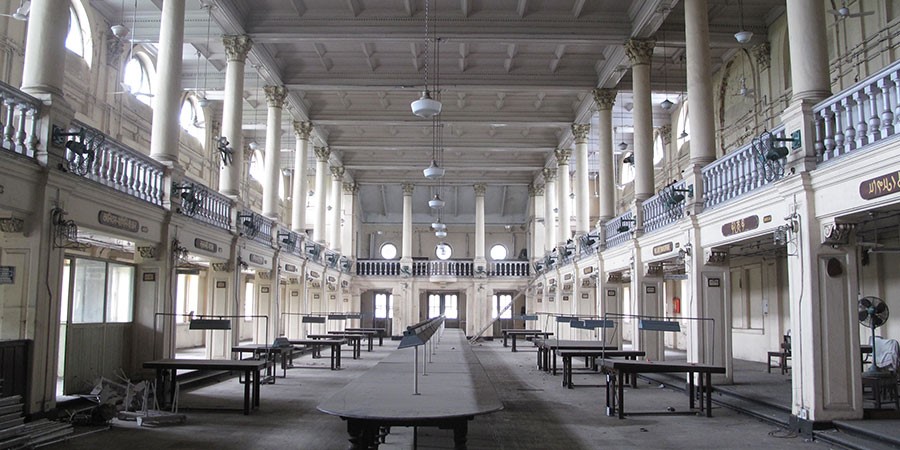 The National Library in Alipore is another ghostly place in the city, if you believe such stories (personally, I find libraries to be the most depressing places on earth). Several people will tell you that they felt as if someone was breathing down their neck when they were reading alone. This feeling is said to be amplified if you don't keep a book in its rightful place. Now, this is what I call a ghost with an Obsessive Compulsive Disorder so strong, which won't die even after the person is dead. There have also been reports of people hearing footsteps near them, but seeing nobody. It's not only readers, but even librarians have complained of seeing chairs being drawn away; chairs on which they were sitting along with hearing sounds of ruffling pages and books being dropped. The presence being felt is said to be of the wife of Charles Metcalfe, a former Governor-General of India. This is one of the scariest place
2.Howrah Bridge – The Lady in White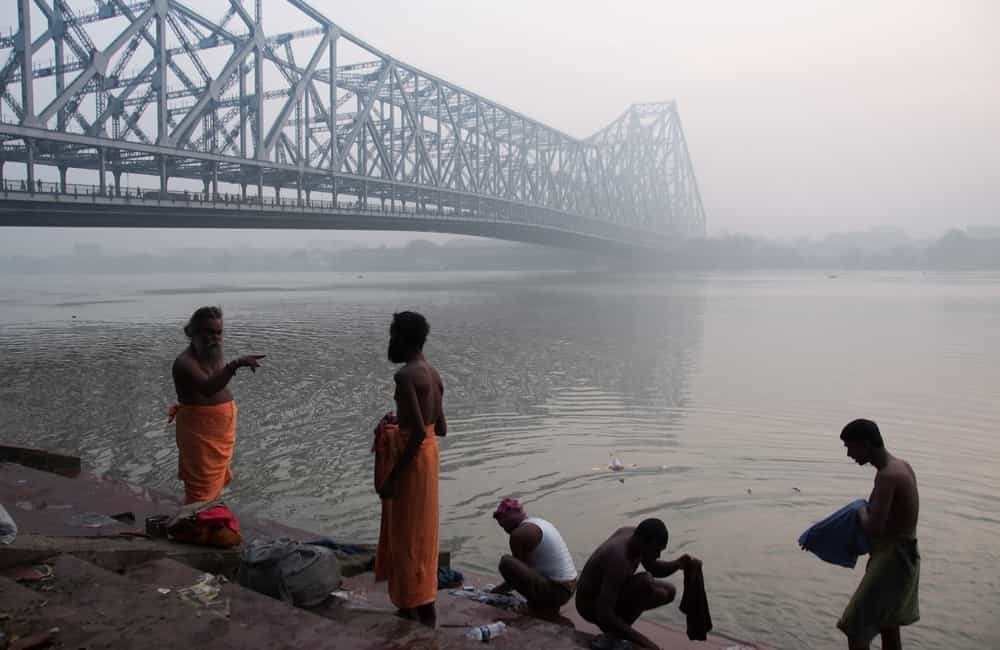 One of the most iconic sights of Kolkata, the Howrah Bridge is also said to be a haunt of ghosts. Talk to the wrestlers who train under it, and some of these might tell you that they regularly see arms merging from the Hooghly River, unsure whether they belong to a human or a spirit. Some people might also recall seeing a sobbing woman in white robes, calling out to them in a nasal voice. Those who have heard it or tried to approach the figure have claimed to be traumatized. These spirits are said to be of those, who died of drowning in the river either accidentally or willingly. In this place while ghosts are Sai roam around most places at night, it is the morning which is said to be the most horrifying time here.
3. Bhoot Bangla or Hastings' College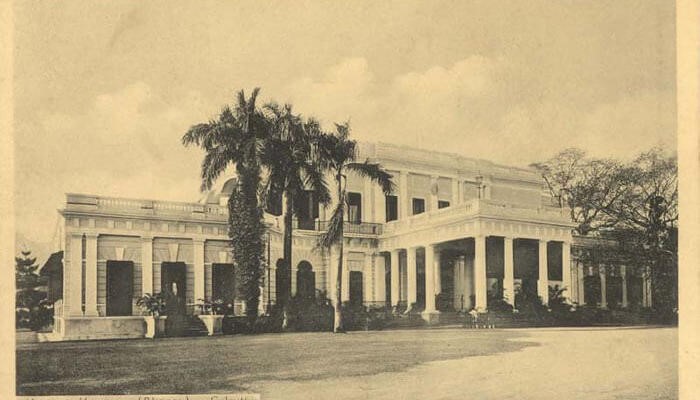 Hastings' College is now an underground women's college under the Calcutta University but formerly, it was known as the Belvedere Estate, the residence of the former Governor General William Hastings. It is said that staff and well as the girls in the hostel were often see an Englishman entering the premises and galloping in the huge grounds of the college and that it is none other than Hastings Saheb himself! On the other hand, a few years ago a young boy had died an unnatural death while playing football on the same grounds and it is said that at times this boy can be seen running around. There are many other incidents revolving this huge building and the open, silent ground around it and it happens to be one of the most haunted places of Calcutta. This place everyone should visit.
4.South Park Street Cemetery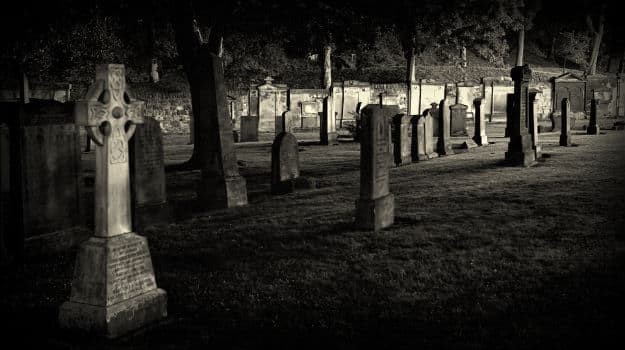 Not only in the city, but this happens to be one of the oldest graveyards in the entire country. Built-in 1767, the Park Street Cemetery is the oldest in the city and it houses generations of British families who lived during the British era. The tombs here are like works of art themselves and the place has an eerie beauty to it, with tall vegetation and graves and tombstones which are centuries old. It is said that it is one of the spookiest places in the cities, with shadows often drifting in and out from between the tombs. Eerie sounds can be heard and it is said that photographers who come here to capture the photo of the tombs and for nature photography had also caught strange shadows in their photographs. Some even feel breathless and dizzy. It is really a place to avoid after dark. It is one of the most haunted places in Kolkata.
5.Writer's Building at BBD Bag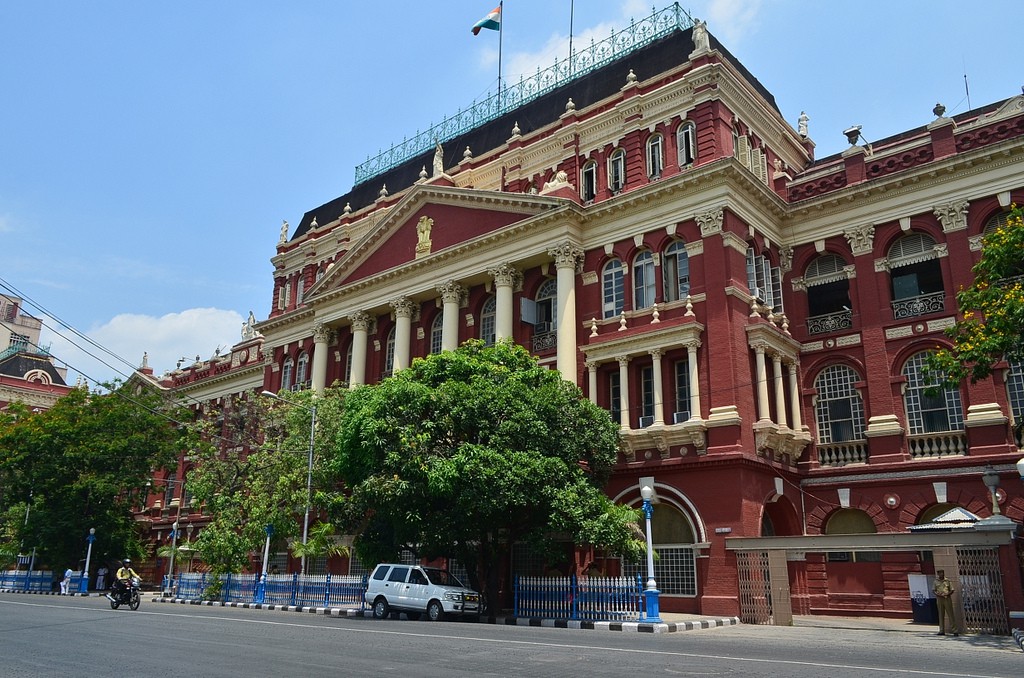 The building is the present secretariat of the West Bengal State Government and it was the office of clerks and junior staff during the British era. It is said that people came from far and wide in those days to lodge their complaints and grievances but often returned empty-handed due to the hard-heartedness of the British officials. There are many vacant and unutilized rooms in the building still and strange and eerie noises come from here. Nightguards and vendors outside the building have often heard cries coming from inside as well. It is surely a place to be avoided after dark.
6. House of Dolls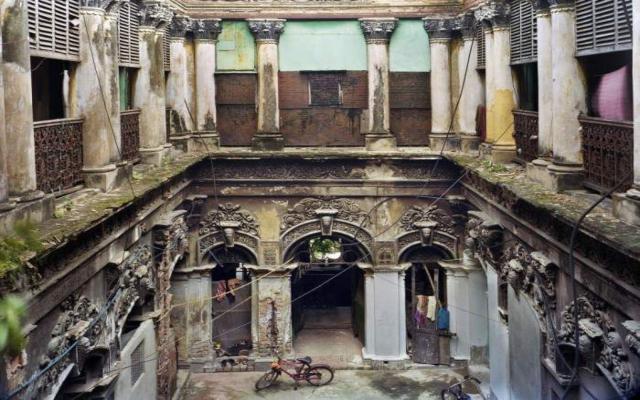 House of Dolls, or Putul Bari, is a century-old haunted house in North Calcutta, which is almost in ruins. In a region where every inch is precious and a place to stay is highly in demand, the vast upper floors of this huge mansion-like residence are empty. The most horrid screams can be heard from the house after dark and no one has had the guts to go upstairs after sunset. The interesting thing is that the lower floor of the houses is still inhabited by tenants who have been residing here for centuries and they have simply gotten used to the screams, although even they do not climb up the stairs. As to the shrieks that can be heard, it is said that a zamindar used this house as his haunt where he brought women from wherever he wanted for his pleasure. The house is so named because of the figures of dolls etched into the arches of the building. Any outsider who has gone into the house once has not ventured a second time.
Location: Hari Ghosh Street, Hedua, Maniktala, Kolkata, West Bengal 700006
7. Nimtala Crematorium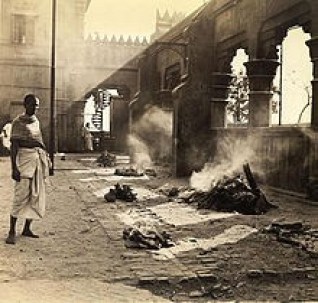 Situated in central Kolkata, the Nimtala Crematorium is perhaps the oldest cremation ground in the city. On the nights of Kali Puja, the Aghoris visit this place and feed on the remains of those who have been cremated and are said to stimulate paranormal forces. The thought of this itself is super creepy!
Location: Nimtala Ghat St, Kolkata, West Bengal 700006